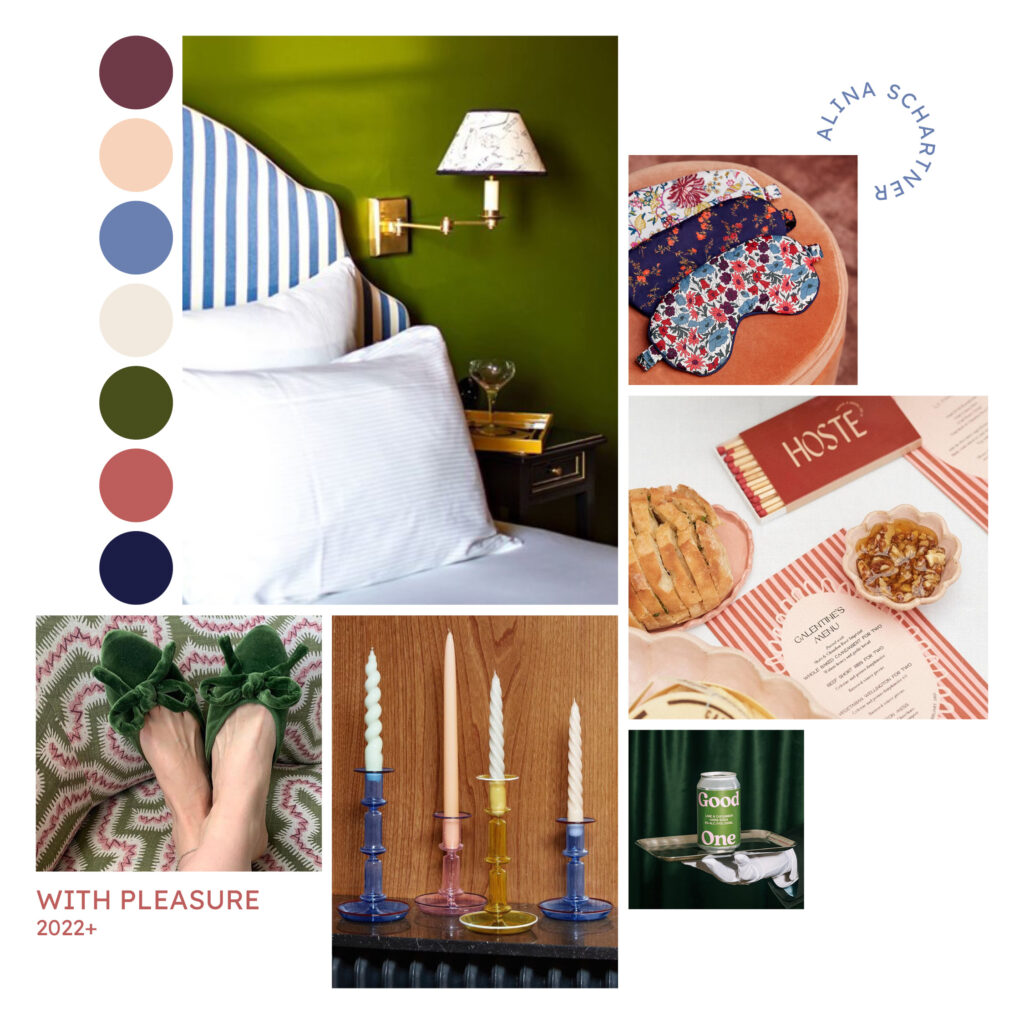 WITH PLEASURE is an ode to indulge in exquisite hedonism elevating every day. This trend fully embraces maximalism, a premium touch for daily goods and making the most of any situation after prolonged feelings of having missed out.
With stretched budgets due to the corona crises, 2022 is likely to be another year for many not to be able to go on holiday. Instead, interiors and campaigns are reminiscent of plush hotel treatment. For the homebody economy, this is an excellent opportunity to offer more of life´s little luxuries.
Mix bold stripes with ditsy florals and wiggly line-work for cutting edge clashes with vintage-inspired patterns. Powdery red, blue and peach freshen up a base of classic, dark shades. Absolute must-haves? Ramie or lotus silk sleep masks, serving trays and twisted candles.
Image sources clockwise from top left: Hotel Deux Gares 〰️ Liberty London 〰️ Hoste London 〰️ So Yeah Studio via The Branding Collective 〰️ HAY House Amsterdam 〰️ Olivia Morris At Home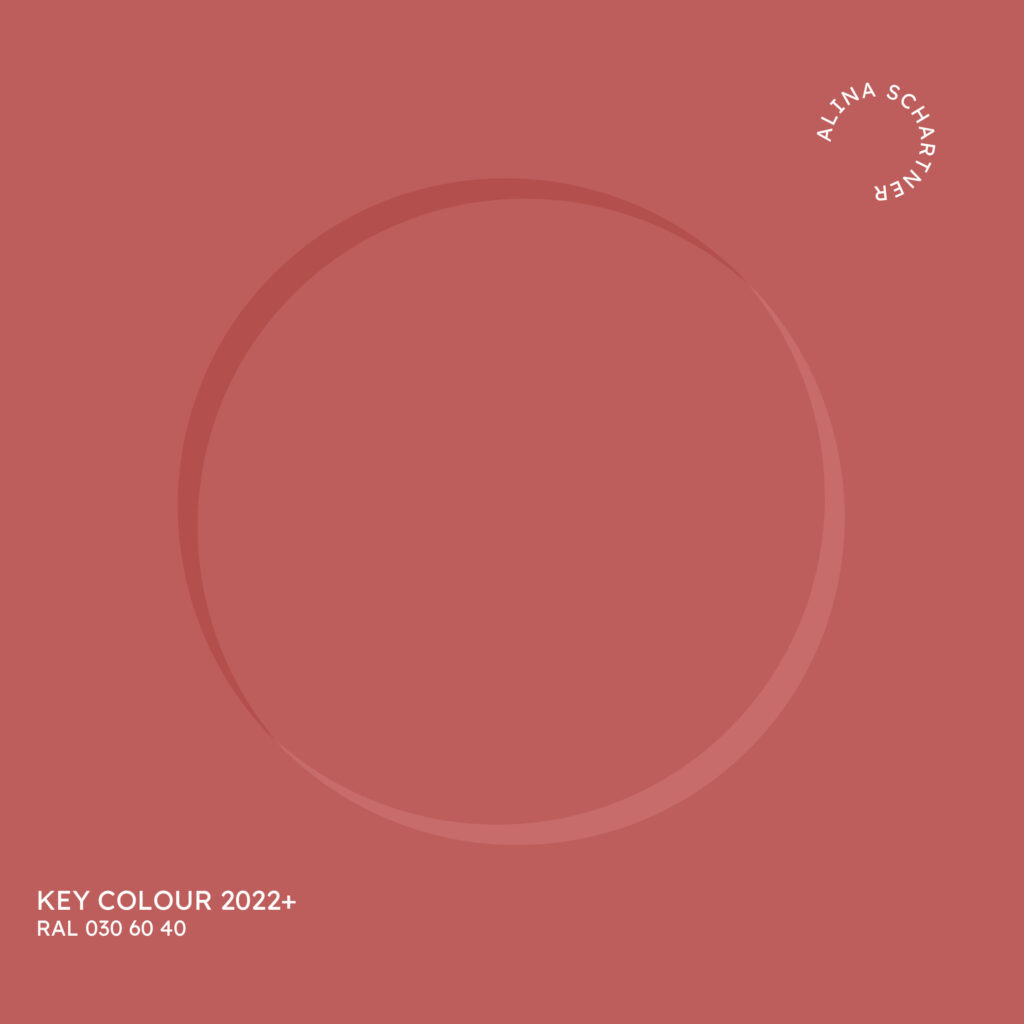 Powdery, sophisticated reds such as RAL "Light Tomato" have little in common with the nuances that first come to mind when red is mentioned. Its nonchalant elegance is heart-warming. This colour works best in matte and velvety qualities.