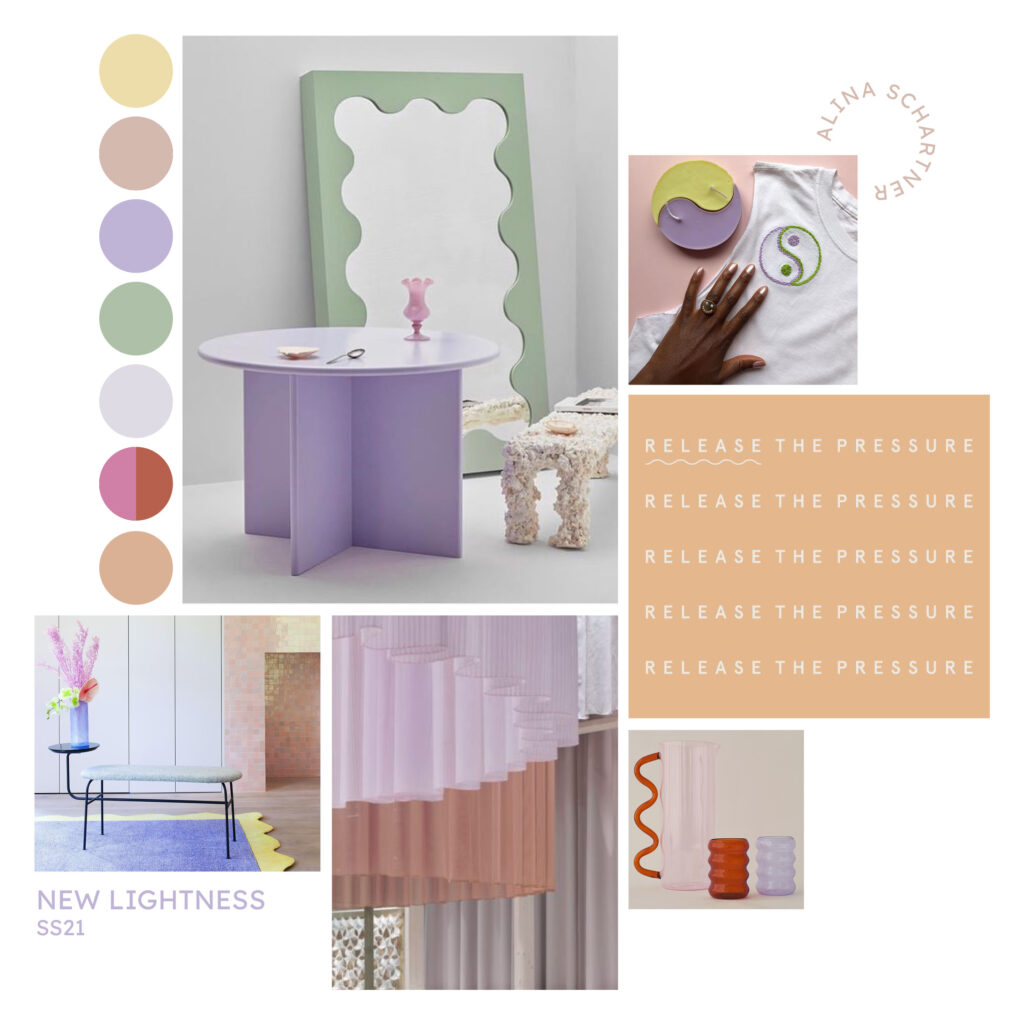 NEW LIGHTNESS encourages us to freshen up our homes after the longest winter ever. Let's boost our physical and emotional wellbeing with colour and light. Ready for a new wave of upbeat designs?
Clubs have been shut for so long it's time to turn up the volume at home! Bored of the grey dominating the last decade, we now see increased enthusiasm and bravery to revamp bland interiors. As we move through 2021, more homemakers seek to surround themselves with fun decor.
Scalloped, arched and squiggly shapes continue to grow in popularity. Motifs inspired by 90s rave culture move from fashion to interior design. Translucent materials, colour gradients and mirrors make rooms seem more spacious. Clever ideas for zoning and lightweight, flexible products are vital as the home has taken on more functions.
Combining pastels with chromatic neutrals and bolder accents prevents the overall appearance from looking too sweetly. Rough textures and a mix of matte and glossy finishes add interest. Print, pattern and messaging reflect the uplifting spirit.
I already forecast a rising awareness to use colour and light for therapeutic measures in early 2019. This trend was accelerated for larger parts of the population by all of us spending more time at home than ever in 2020. Expect to see a shift towards more extraordinary and playful design in the years to come.
I completely reworked some 2021 mood boards to show you how I inform different markets. This is a trend for the world´s youthful early adopters. It will continue to gain more traction amongst mavens and early adopters; from London to NY, Tokyo, Copenhagen, Stockholm, Milan and back to Berlin.
Image sources clockwise from top left:
Gustaf Westman 〰️ Embellished Talk 〰️ Rowan Made 〰️ Sophie Lou Jacobsen 〰️ Kvadrat 〰️ 2LG Studio