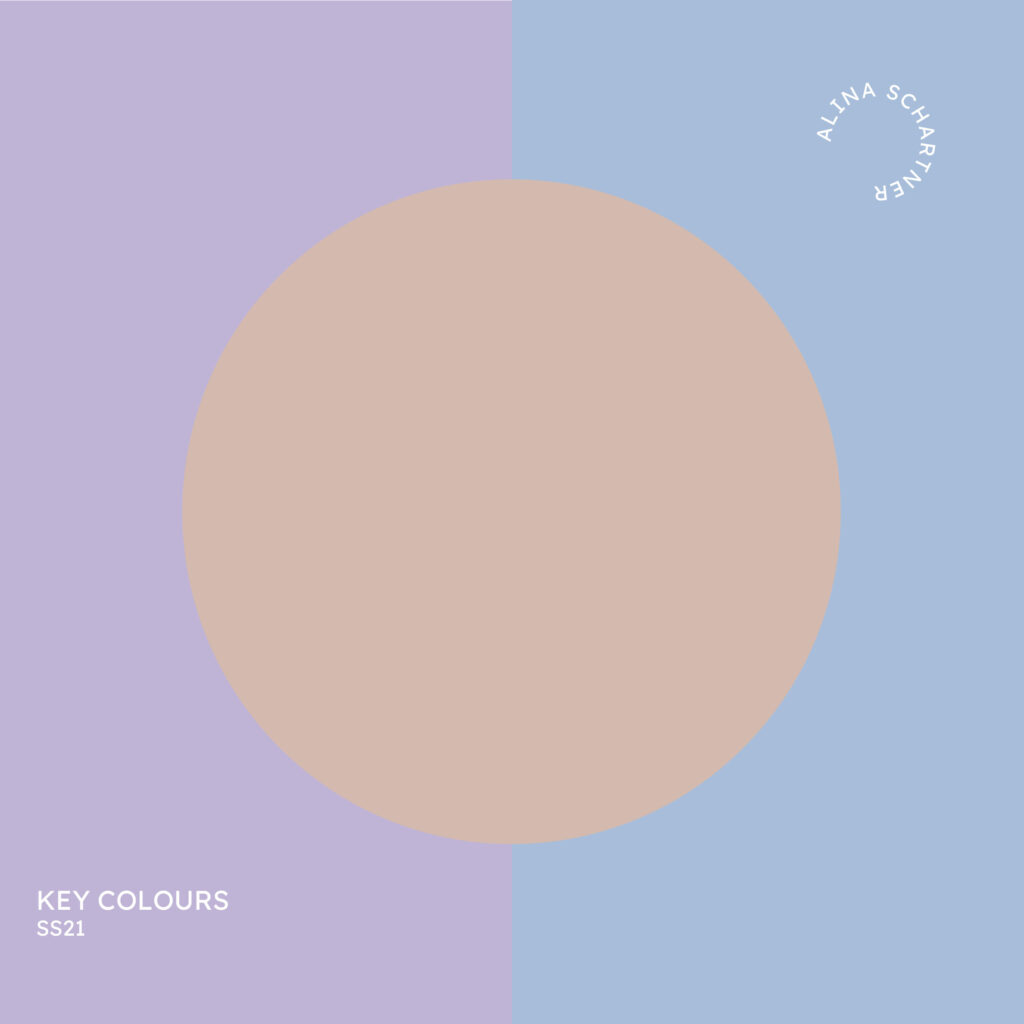 The selected key colours are based on my research for 2021 (from early 2019-present). I consider how they work across interior design and lifestyle trends. Each of the colours is part of a collection of 7-8 shades. Have you noticed that the circular key colour features in the mood boards before and after this post?
Pale Siena RAL 050 60 10 pairs well with many shades. For Spring Summer 2021 warm, soft clay tones receive a freshen-up with cooler nuances.
In 'MEDITERRANEO' they sit at ease with other baked nuances in this mostly analogous colour scheme. The palette is inspired by natural materials used in traditional Southern European architecture. Wind Blue RAL 260 80 15 feels like a mild breeze coming in from the sea. It adds a contemporary twist to the overall look.
In 'NEW LIGHTNESS' Pale Siena takes on a completely different function. Here it is used to soften the impact of brave shades such as Ice Mauve RAL 300 80 15 or Techno Pink RAL 350 70 30. Did you spot, that Terra Orange RAL 040 60 40 and Biscuit Beige RAL 060 80 20 also appear in both colour palettes?