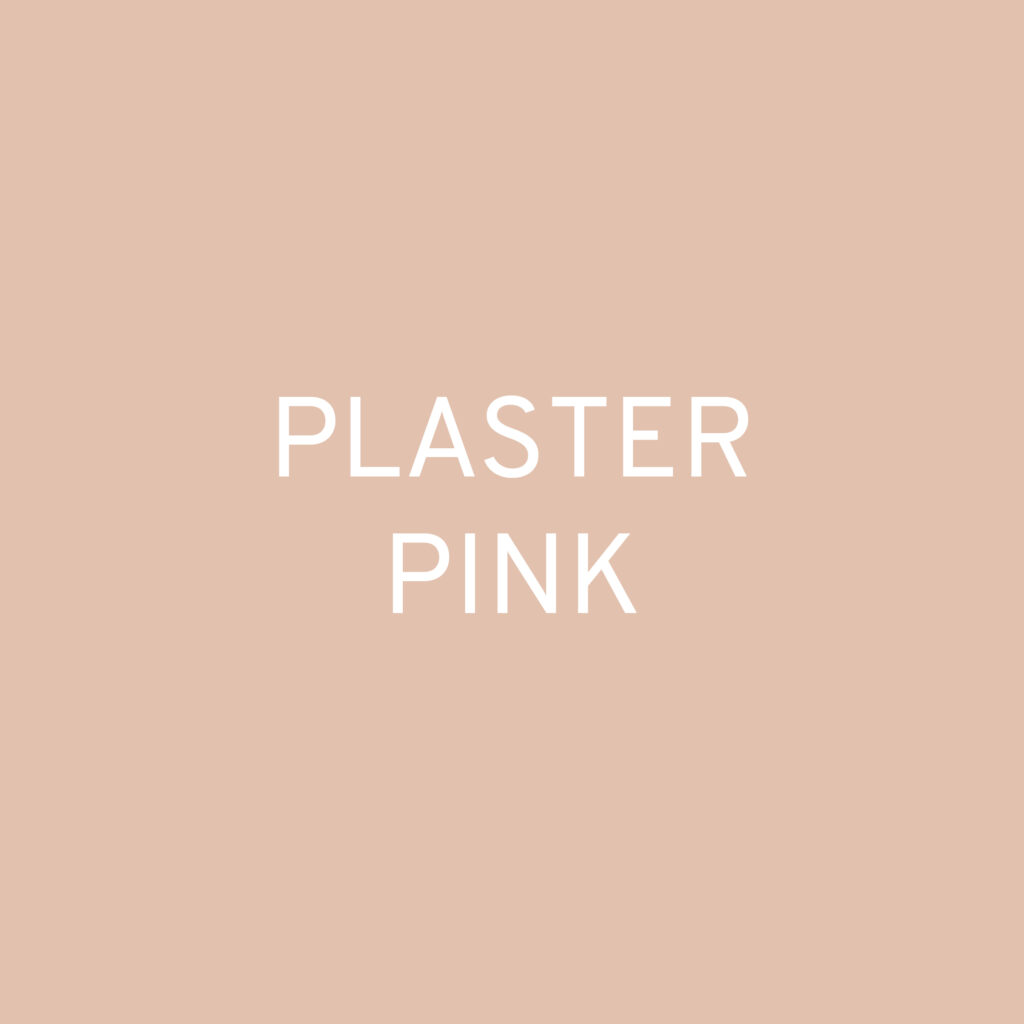 Colour of the day: Plaster Pink
Simple description: a subtle earthy pink
Notes for usage: This is THE colour to use if you want all the positive connotations of pink, without its stereotypical clichés. It is soft, but not sweet and more grown-up than many other nuances in the pink colour family. Plaster Pink is, well, the colour of setting plaster. Bridging the gap between beige and pink it is reminiscent of sandstone. Its constructive qualities make it an excellent architectural colour.
Did you know it was also popular during the Modernist Movement? Don´t let yourself be fooled by black-and-white imagery of the time. Le Corbusier and various artists at the Bauhaus appreciated its natural, warm and unobtrusive appearance. Back in the day mixing red earth pigments with white chalk for outdoor rendering and indoor plaster was very common. With a renewed focus on natural dyes and paints, these colourants have made a strong comeback in contemporary colour design.
With grey wall paint having long reached the mass market, we see a rising interest in chromatic neutrals. Plaster Pink is getting increasingly popular for large scale use in interior design. This chalky just-about-pink is comforting and warming at any time of the day. When it is kissed by the golden glow of a setting sun then magic happens.
Plaster pink is easy to use for surface designers, as it works well in any lighting condition. However, it lends itself particularly well for dry, matt finishes. When newness and longevity need to be paired, this is a suitable colour choice to update tech products and homeware ranges.