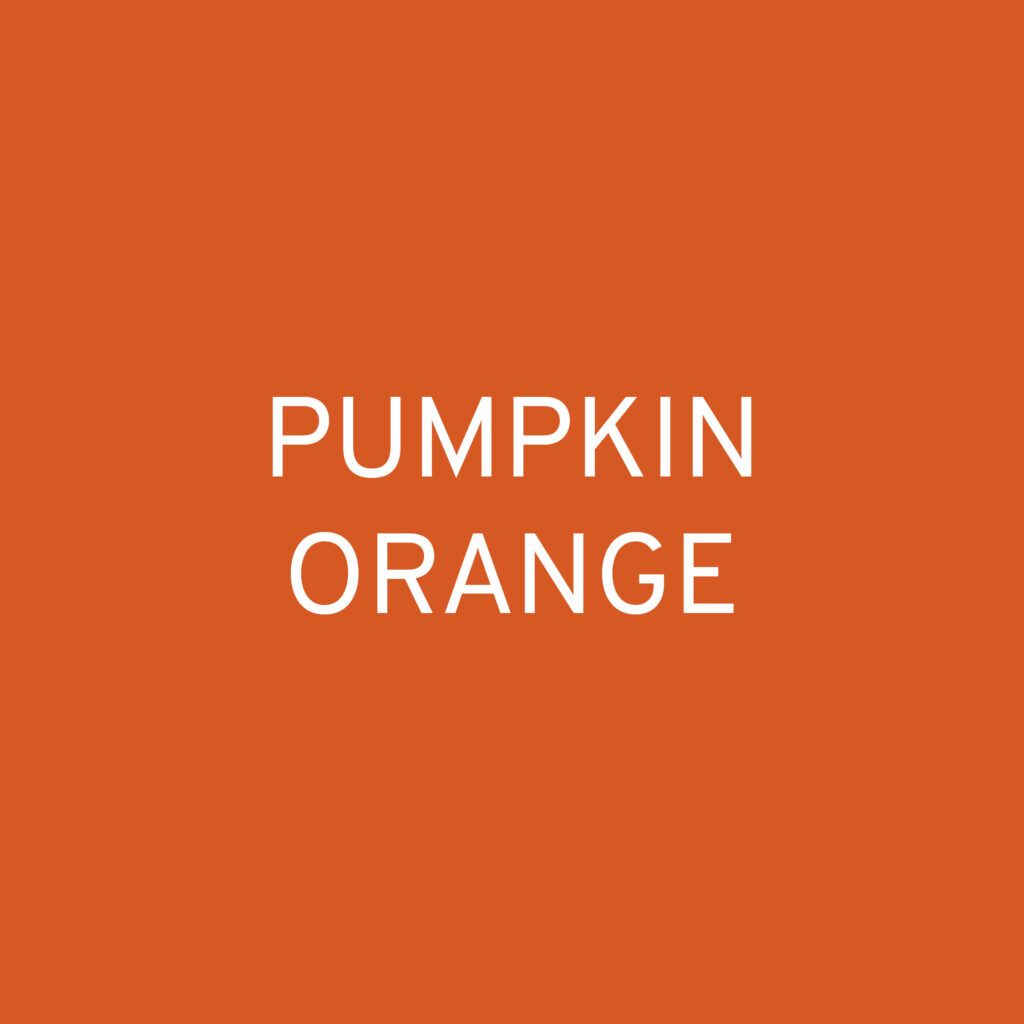 Colour in context: Pumpkin Orange
Simple description: a bold red-orange
Notes for usage: Add some zest with Pumpkin Orange. Belonging to red-oranges, the warmest colour group, it works well with (nearly) complimentary shades. To avoid the contrast from seeming too trivial, opt for sophisticated nuances like matt teal, deep indigo blue or midnight purple. Pair with fresh lilac and mustard yellow for a dynamic, contemporary look. Gentle mauve, clay pinks and milky oranges soften this statement colour. Combinations with beige and brown evoke a retro feel. Bold oranges are trickier for surface and product design than many other colours. Popularised during the 1970s through cheap plastic products, orange can decrease the perceived value of an object. As red-oranges draw attention, they can be used to guide the eye, but are often associated with price reductions. If this isn't your intention, follow the example of luxury lifestyle brand Hermès and make sure you use only high-quality materials and finishes. Alternatively, stick to small scale colour pops if you're not that familiar with the effects you can achieve with colours.