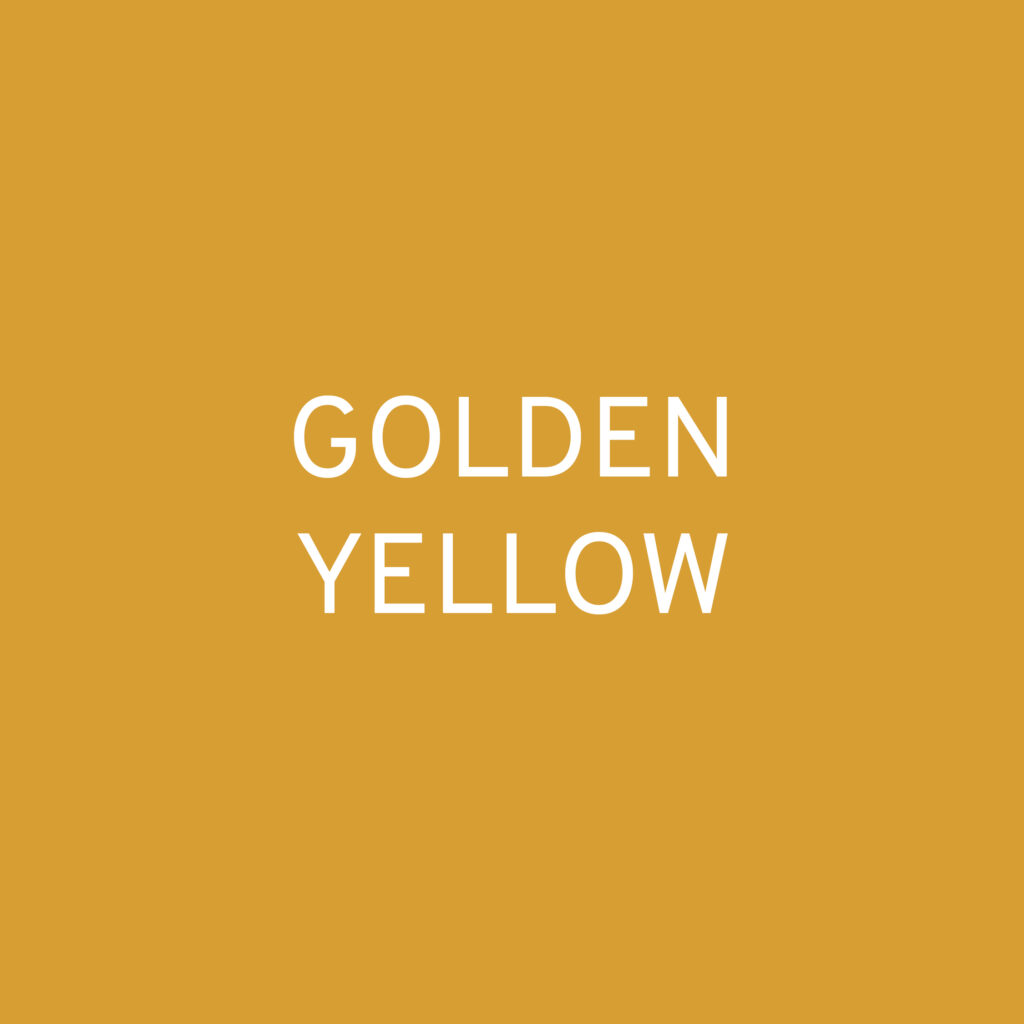 Colour of the day: Golden Yellow

Simple description: a deep warm yellow
Notes for usage: Radiating mellow warmth and natural abundance, Golden Yellow draws attention without being overwhelming. Yellows generally tend to be very susceptible to changing light. However, Golden Yellows derived from ochre bases mixed with bold yellow pigments and umbers keep their sunny glow even in shady conditions. It's high grey content make this nuance suitable for large scale use in rooms facing any direction.
For surface design feel free to experiment. I prefer dry, matte finishes and signs of craftsmanship or imperfection on high gloss ceramics with this shade. It's also an amazing colour for felting, wool-knits and rugs, echoing the materials warming properties. Options are vast though, as you haven't got to worry about shadows. You´d be surprised with how many colours this bold shade works when it hugs their companions with that irresistible generosity.
PS: Yes, this is one of my all-time favs, although I only own golden yellow tights. I do have four pairs though and they cheer me up during those nasty European winters (double or triple layering 🙄).