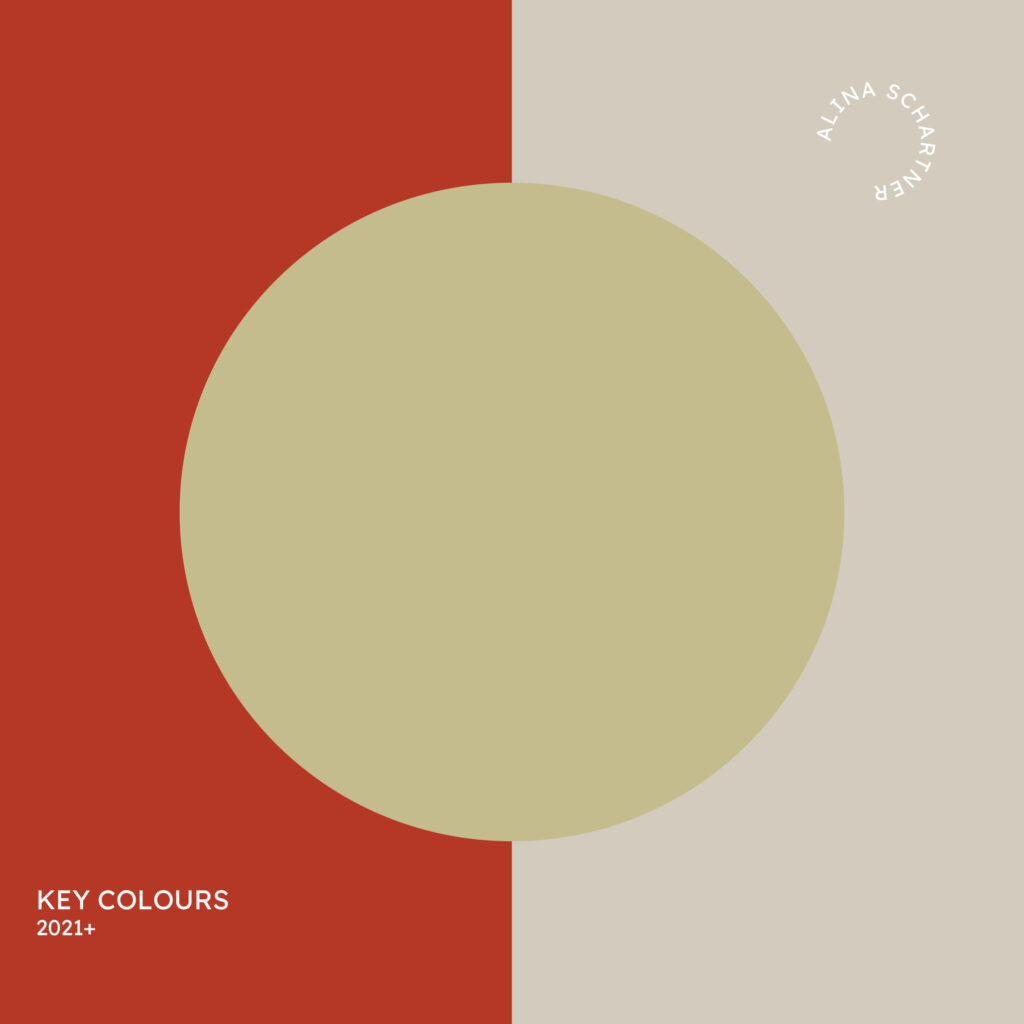 As an advocate for more sustainability within trend forecasting, I believe we should not suggest new or more colours for the sake of it. Whenever I develop a collection, I also look at other ranges for the same season. For brands that focus on longevity, I make sure they harmonise with older ones.
Pale Olive RAL 095 80 20 will be important throughout 2021 and beyond. Gentle greens make us feel more connected to nature all year round.
Wheat Flour White RAL 080 85 05 is the perfect match; it is a move on from all the greys we have seen previously. Over the last few seasons, there was a general shift towards warmer and more earthy nuances on a global scale. However, at home and often also in retail products of many seasons are combined. This is a fantastic colour to layer on top of cool greys as well.
Fox Red RAL 040 50 60 is an eye-catching warm shade. In 'MODERN COTTAGE' (previous post) it is used in tiny quantities. Alternatively, you could also try Foxflower Viola RAL 280 70 15. In 'HOUSE BAR' (next post) it sets a bolder statement. This colour works better with off-whites; bright white can make it look garish. But do have a try at some of the combinations I´ve shown in the mood boards!